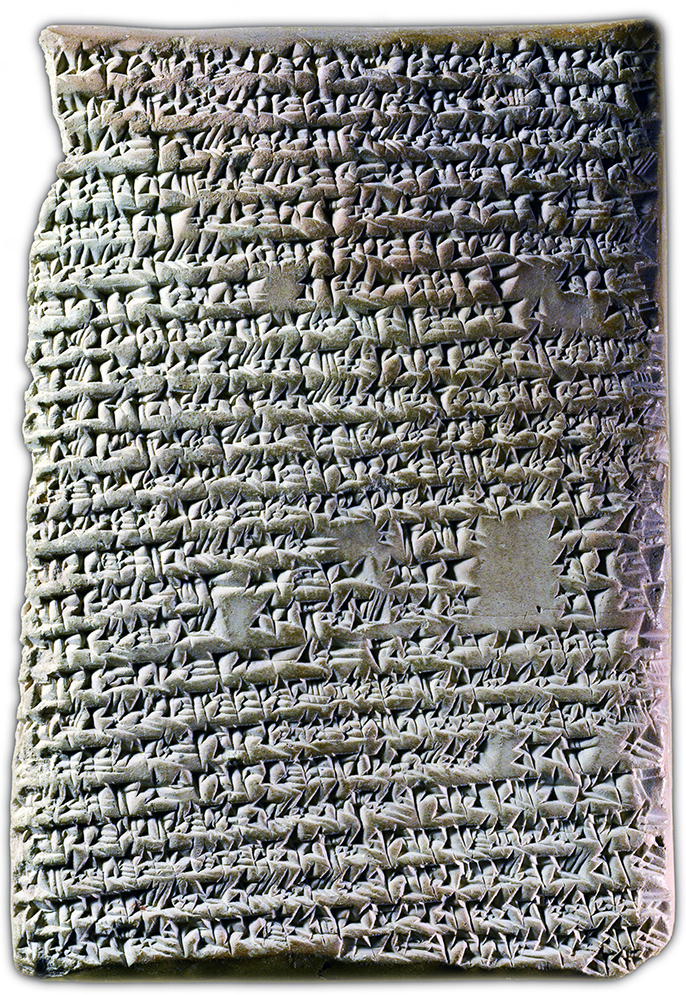 Mesopotamian commentaries represent the world's oldest cohesive group of hermeneutic texts. Numbering nearly 900, the earliest date to the eighth century and the latest to ca. 100 BCE. The purpose of this website is to make the corpus available both to the scholarly community and a more general audience by providing background information on the genre, a searchable catalog, as well as photos, drawings, annotated editions, and translations of individual commentary tablets. For the first time the cuneiform commentaries, currently scattered over 21 museums around the globe, will be accessible on one platform.
The Cuneiform Commentaries Project is funded by Yale University (2013-2016) and the National Endowment for the Humanities (Division of Research Programs "Scholarly Editions and Translations," 2015-2018).
Recent additions to the corpus



This almost perfectly preserved tablet contains a thirty-four line commentary on the 7th tablet of the teratological series Šumma Izbu.




This tablet contains what is probably the best preserved commentary yet discovered: not a single sign is missing.




Courtesy of the Trustees of the British Museum

This commentary is preserved in two virtually identical manuscripts from two different cities. The first one, SpTU 5 259 (CCP 3.5.22.A.a), was found during the German excavations at Uruk.




This small landscape-oriented tablet from Assur contains commentarial notes on two lines of the incantation Marduk's Address to the Demons, a line of an incantation so far attested only in Muššu'u, and a line of Udugḫul III.




Courtesy of the Trustees of the British Museum

This tablet preserves one of the latest datable commentaries. According to its colophon, the tablet was copied by Nabû-šumu-līšir son of Nabû-balāssu-iqbi, grandson of Marduk-zēru-ibni, of the Egibatila family.




Courtesy of the Trustees of the British Museum

The Theodicy is one of the most sophisticated literary texts in the long history of Mesopotamian belles lettres.




This tablet contains a well-preserved commentary of twenty-seven lines that was found during the eleventh campaign of excavations of the Oriental Institute at Nippur (1972/1973).




Courtesy of the Trustees of the British Museum

A one-column tablet containing a commentary on If the hand of a ghost has seized a man, part of the poorly known therapeutic series Cures from the House of Dābibī.